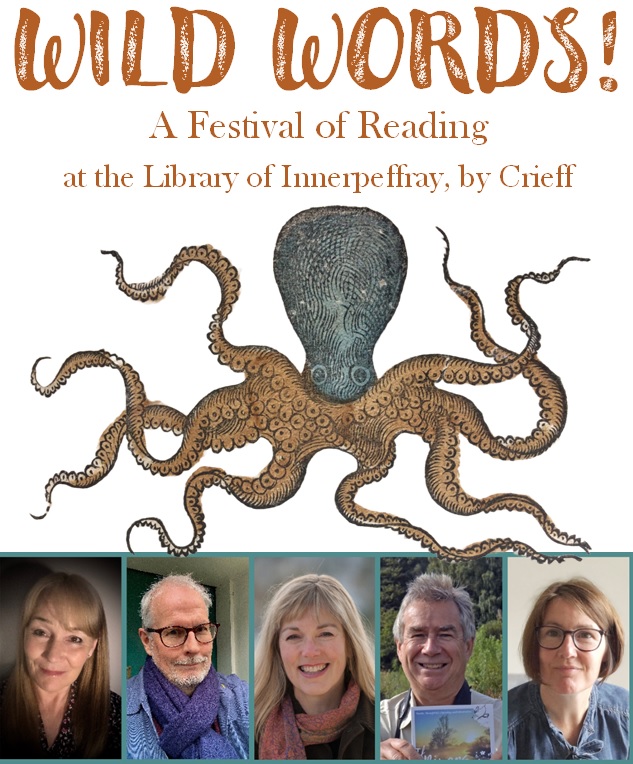 From Thursday 7th to Sunday 10th September 2023, Innerpeffray Library hosted its third annual Festival of Reading, celebrating the theme of Wild Words. Authors, poets, storytellers, musicians, artists, and readers met in and around the historic location of Scotland's first free lending library.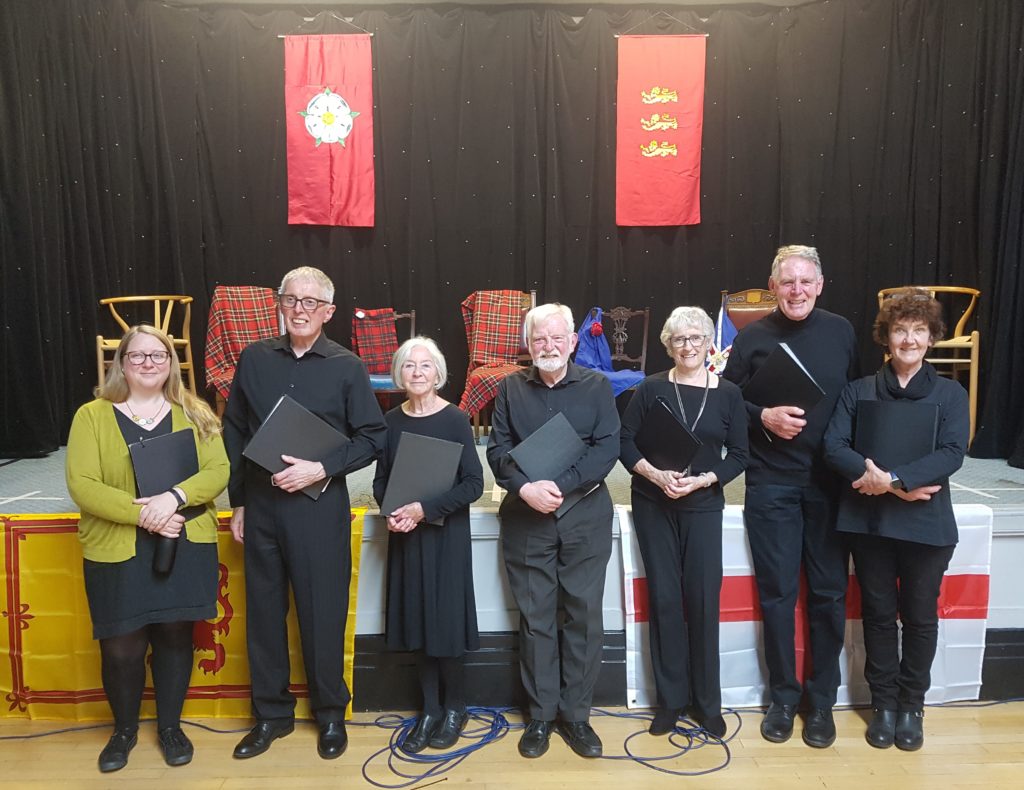 On Thursday evening, the Festival of Reading kicked off with a new production by the Crieff Drama Group, featuring traditional Scots and Gaelic songs performed by Innerpeffray's very own Library Assistant Naomi Harvey. Hosted by Strathearn Arts in Crieff, Heroic Strife Famed Afar treated the audience to a new perspective on the 1745 Jacobite Uprising, the Battle of Culloden, and its aftermath. The performance included dramatic reading of archival material put together by the late Tony Murray of Dollerie House in a collection of his ancestor's letters entitled, 'A Young Man's Path to Culloden'. The show was entertaining and illuminating, and Naomi's singing was beautiful.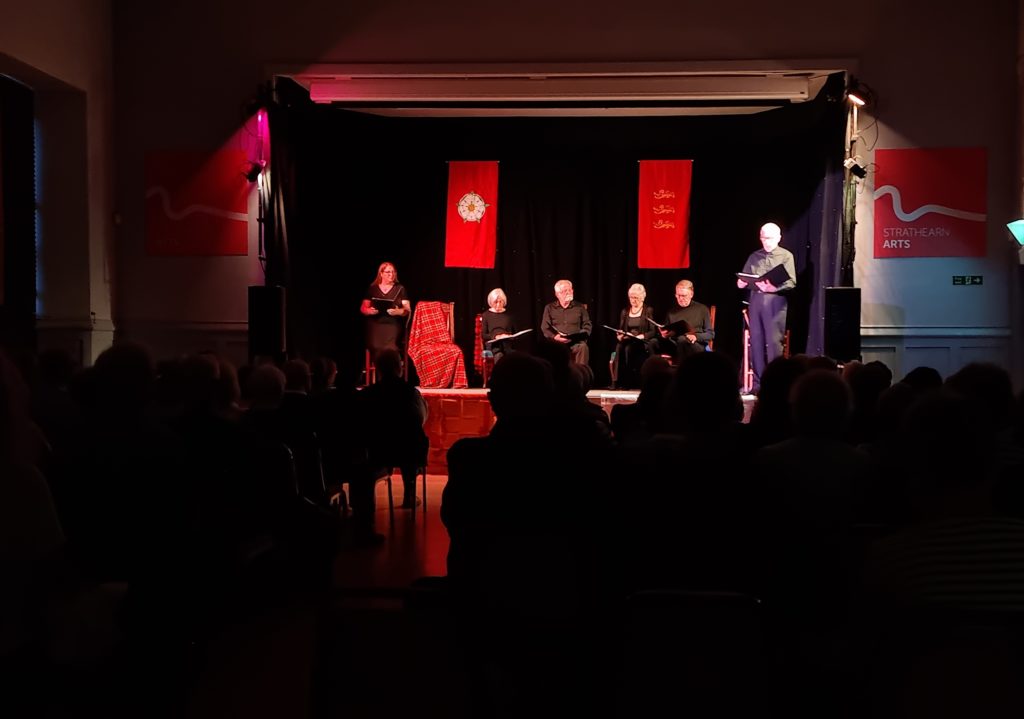 On Friday afternoon, library volunteer and expert craftsperson Gillean Ford hosted The Art of the Book: Printing from Nature, a hands-on workshop inspired by the natural world and the area surrounding Innerpeffray. Participants made beautiful prints using all sorts of local flora, including seed heads, leaves, firs, and moss.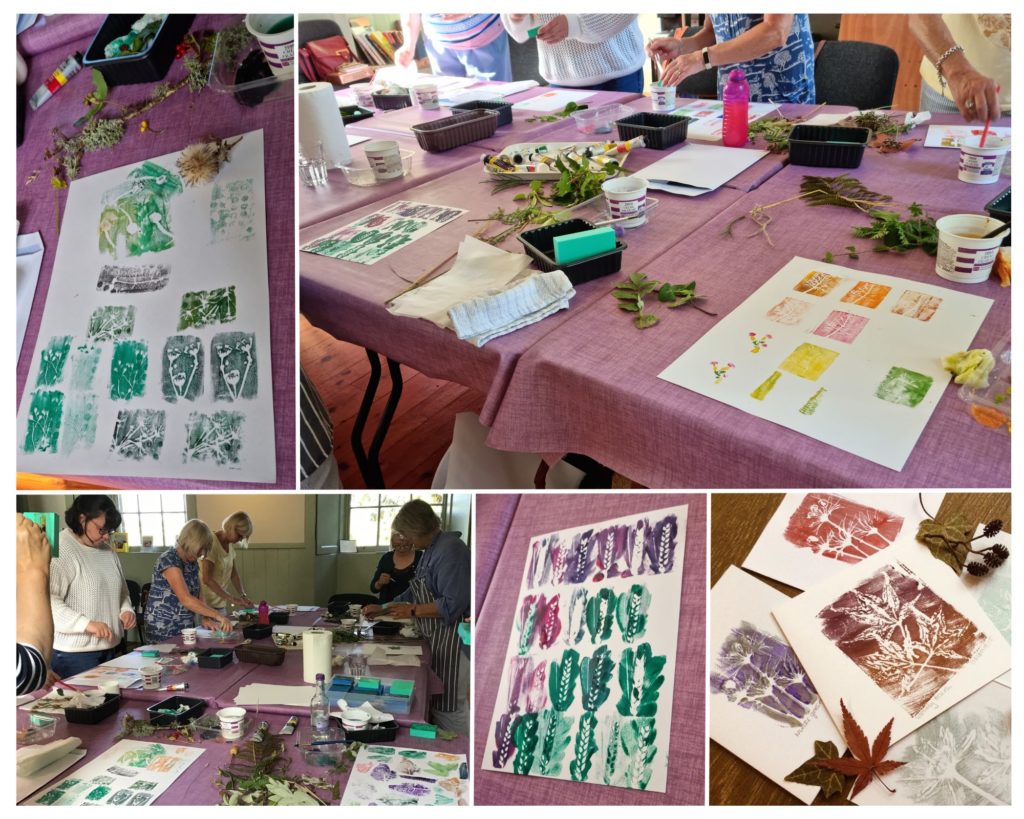 A Festival of Reading favourite, Perthshire poet Jim C. Mackintosh hosted a sold-out spectacular on Friday evening. Joined by violinist Karys Watt, guitarist Dave Macfarlane, poet Julie McNeill and legendary writer and storyteller Dolina MacLennan, the library rang with music and laughter throughout the night. An absolute highlight was the unexpected audience participation, which had various sections of the audience loudly impersonating lambs and calves separated from their families – all in the name of attracting the attention of an invading mythical beast set on destroying the Scots Pines of Perthshire. Say it with me now: it had the head of a woman, the body of a whale, and the wings of an eagle!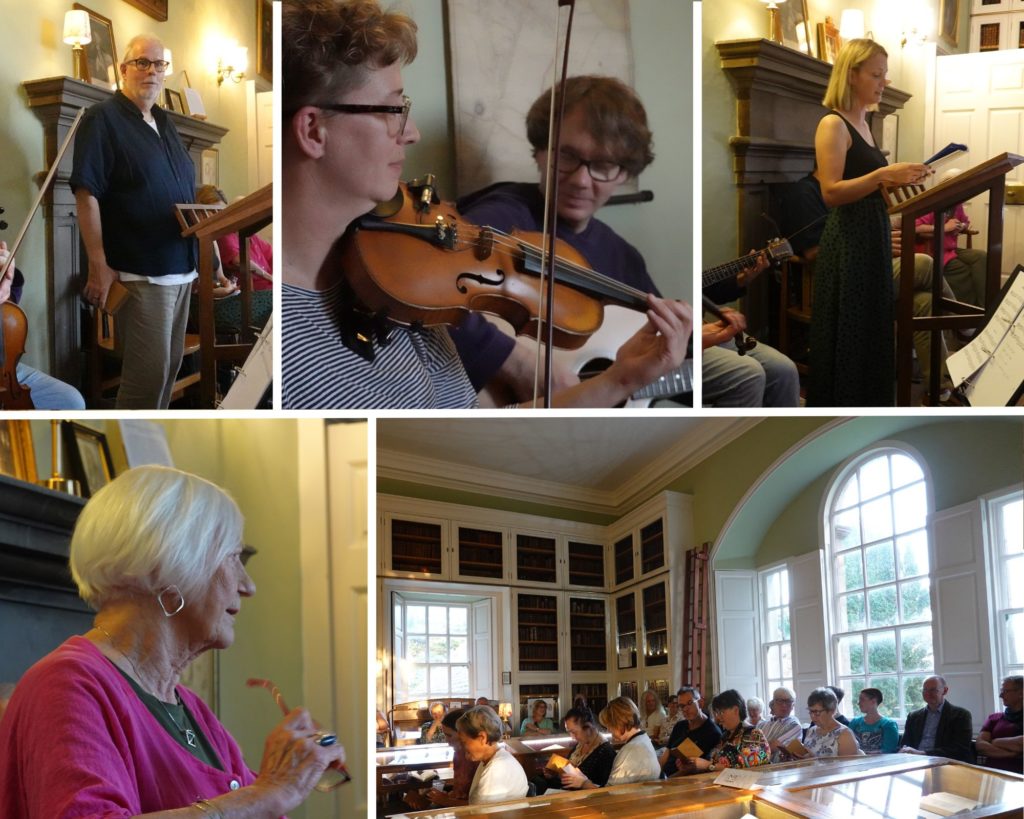 Jim also treated audience members to a special gift: a handwritten piece of his poetry, with everyone getting a unique extract (some previously unpublished!). In addition to leaving the night with unforgettable stories and wild words, we also took home love, peace and poetry.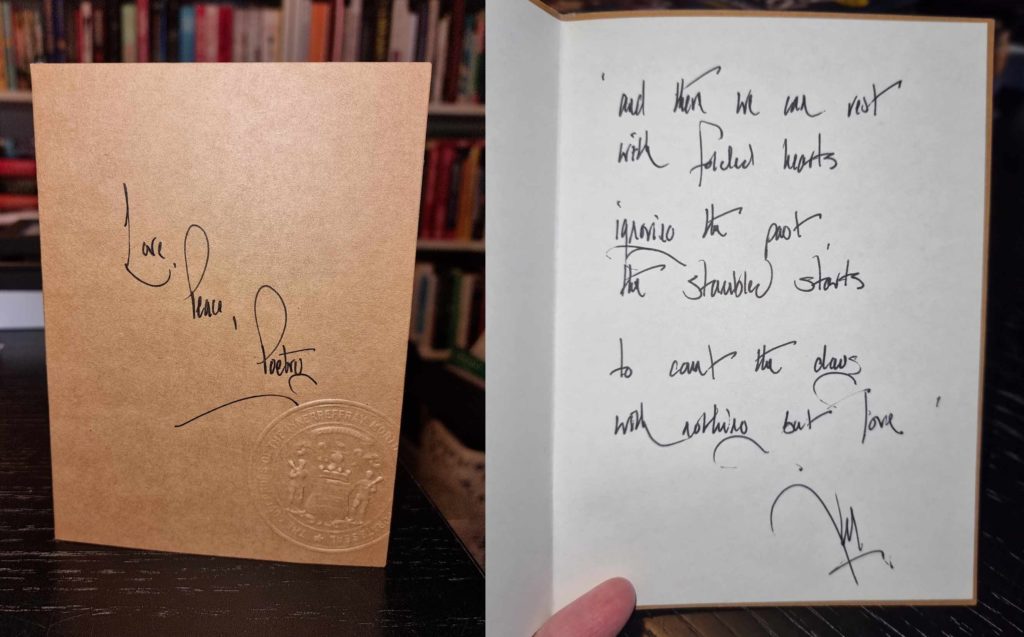 Over the weekend, Innerpeffray was visited by four acclaimed writers based in Scotland. Picture book author and illustrator Natalie Russell led a group of children in an arts and crafts workshop inspired by Hamish the Highland Cow, and journalist, author and poet Merryn Glover told us what Scotland means to her and discussed her latest book, The Hidden Fires: A Cairngorms Journey with Nan Shepherd.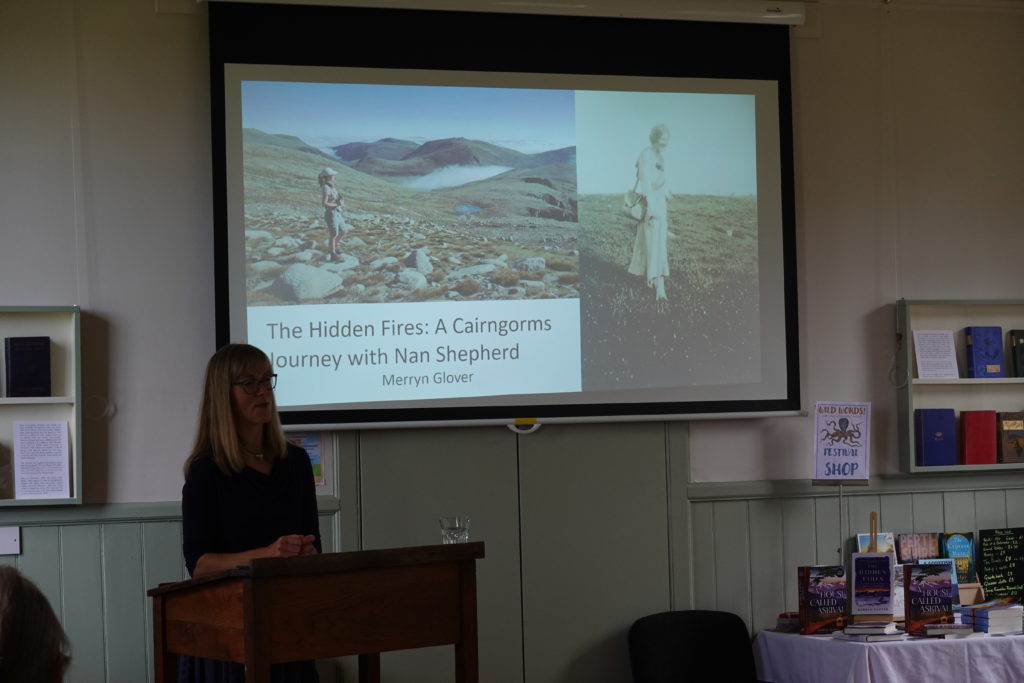 Nature writer Keith Broomfield presented some amazing photos of the wildlife and locations that have inspired him to write books including A Scottish Wildlife Odyssey.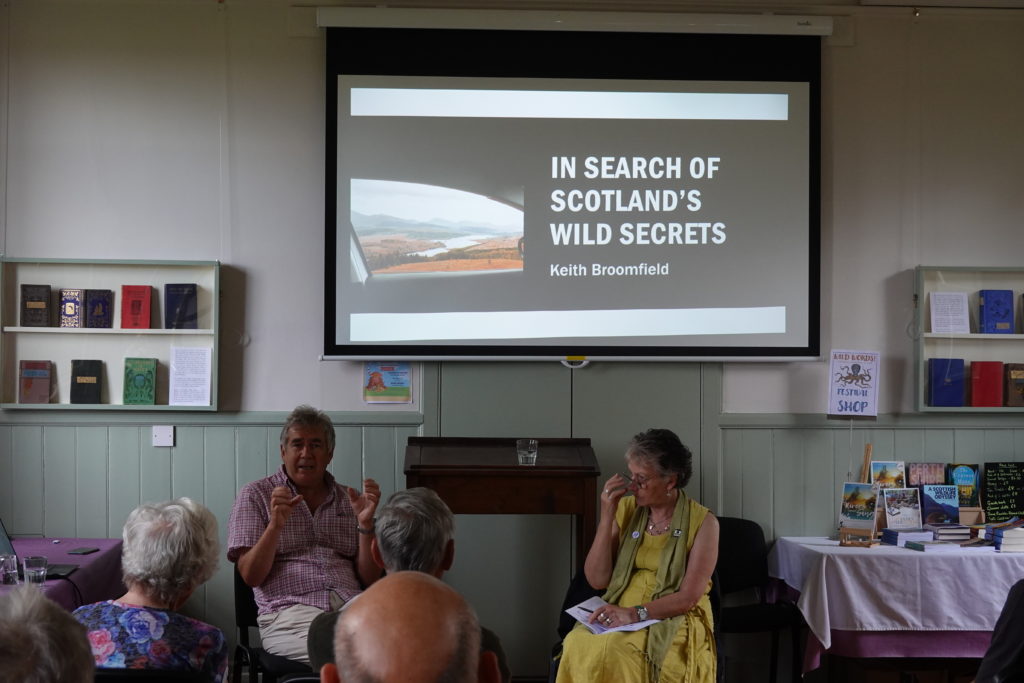 Fiona Valpy took us on a journey throughout the inspired settings of her bestselling works of fiction, including her upcoming novel The Sky Beneath Us – the title of which was revealed as an Innerpeffray exclusive!
On Sunday afternoon, the 2023 Festival of Reading came to a close with Pop-up Poetry by the River, hosted by local poet Jennie Turnbull in Innerpeffray's stone storytelling circle. Listeners and readers came together in this very special location to hear poems on the theme of Wild Words. Thank you to Lesley Buchan Donald, Alastair Donald, Tom Langlands, Ian Ledward and Karen Macfarlane for reading their poems – it is a brave thing to stand up and read your own writing to a group of strangers and we really appreciate the poets sharing their words with us.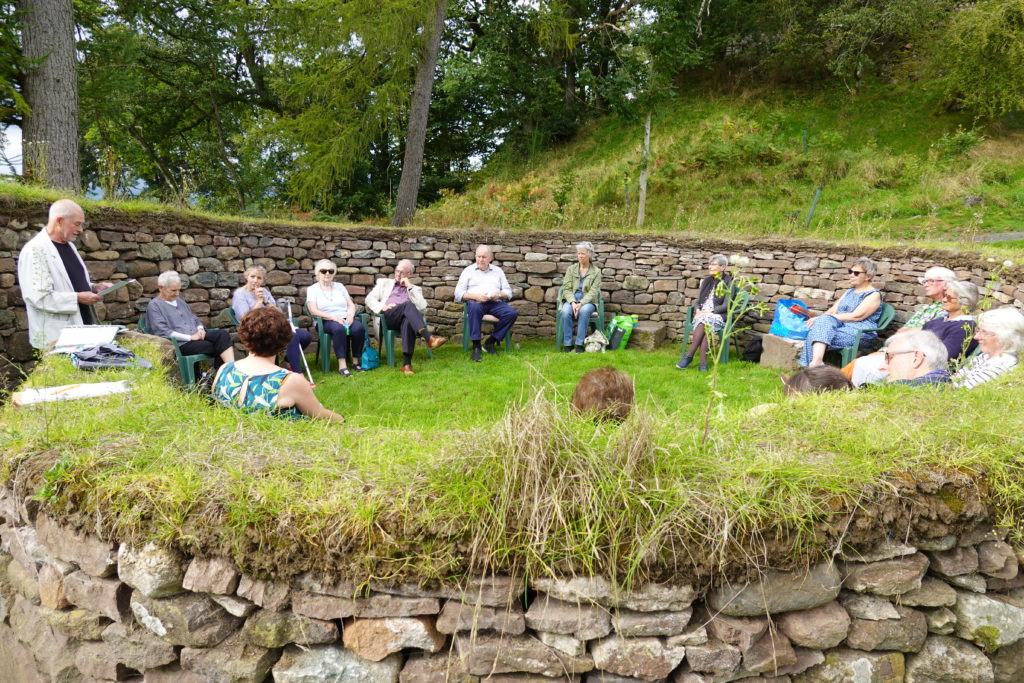 The 2023 Festival of Reading was filled with serendipity – a reminder of what a special place the Library of Innerpeffray is. Our poetry circle was almost put off by a lightning storm but instead, the first drops of rain fell just as we said our goodbyes; the threat of thunder in the air gave an appropriate atmosphere to the proceedings. On Saturday, we heard the story of how Gillean Ford picked up a novel by chance one day in the Innerpeffray second-hand book stall and decided to get in touch with the author to share how much she loved it – leading to Fiona Valpy coming to talk at the Festival.
Also during the week, two separate groups visited the library looking for names in our archive of historical visitors' books. We were able to successfully find their own signatures or those of their families and Innerpeffray played host to an unexpected reunion between old neighbours who had not seen each other for twenty years. You would be surprised by how often this kind of spooky happenstance occurs in the library!
As Governor Steph Haxton reminded us on Friday evening, Innerpeffray is a place where words matter and magic is created. To all who read, sang, made art, and came along to listen and enjoy, thank you for being a part of the 2023 Festival of Reading.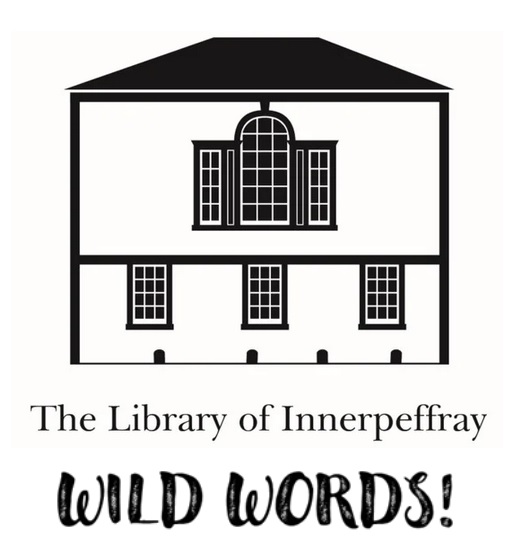 Isla Macfarlane, PhD Candidate