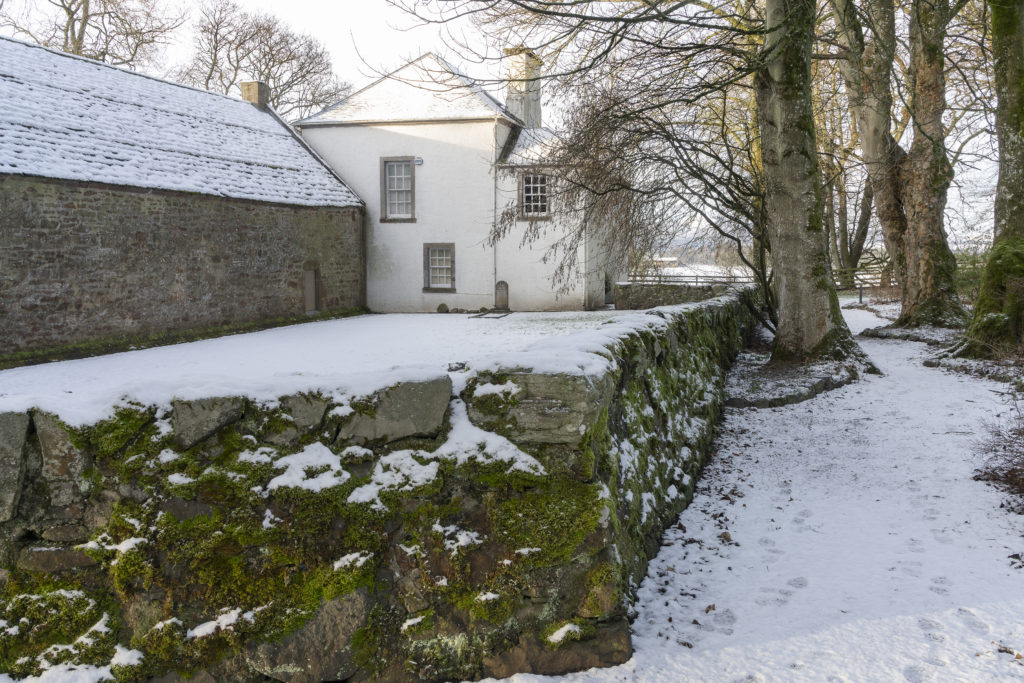 What's on
The Library runs events throughout the year: exhibitions from the collection, events connected to the collections and music and social events to raise funds for running costs and special projects. Find all the dates for your diary and a downloadable copy of our Footnotes newsletter here . Tickets and information: 01764 652819: info@innerpeffraylibrary.co.uk or book online via the Events section in the shop.
Sadly we have had to cancel Carols at Innerpeffray this year, but we are delighted to say that Joan Taylor and Michelle Grant have put together a special recording of songs, readings and music from friends of the Library. This will be broadcast live on Sunday 13th December at 3pm, and thereafter will be available to watch on the website. The Christmas broadcast will be free of charge, we hope you will join us. We have also been obliged to postpone the Innerpeffray Lecture until February 2021 – details will be announced nearer the time.
Dates for your diary
Sun 13th December
3pm

February

3rd March 2021




Songs and Readings from Innerpeffray – join us for a live festive broadcast.
Book your free place by emailing us here.


We will be announcing the details of the Annual Innerpeffray Lecture shortly.

The Library re-opens for visitors on Wed 3rd March 2021. We will be announcing exhibitions and events shortly.


See below for details of all events
Exhibitions 2020
A Royal Progress – Kings and Queens through the ages from Arabella Drummond who married Robert III of Scotland to the visit of Queen Victoria, we look at Scotland's royal family through connections to Strathearn, books and especially pictures in the Innerpeffray collection.
Extreme Weather—floods, volcanoes and earthquakes enjoy the many descriptions of Noah's ark as well as other great deluges and disasters in history.
Plague and Pestilence – What has history to tell us about pandemics of the past?
Anniversaries and Celebrations in 2020
The Declaration of Arbroath was signed in 1320, 700 years ago this year, and we will be displaying a lovely facsimile of the document in a volume donated last year.
James Hogg 250 It is also the 250th birthday of poet, novelist and collector of traditional songs and stories, James Hogg—we are taking this opportunity to display first editions from the Scottish Collection of the varied works of the Ettrick Shepherd and using this theme for the Opening Dinner.
And… happy birthday Innerpeffray! It is 340 years since the Library was founded in 1680. Expect some special features to celebrate.
Bookings for all events can be made at the Library by phone or email.
Private Events
If you would like to hold a private event at the Library please do get in touch. We are delighted to hold book launches, weddings, birthday treats and private tours outwith opening hours.