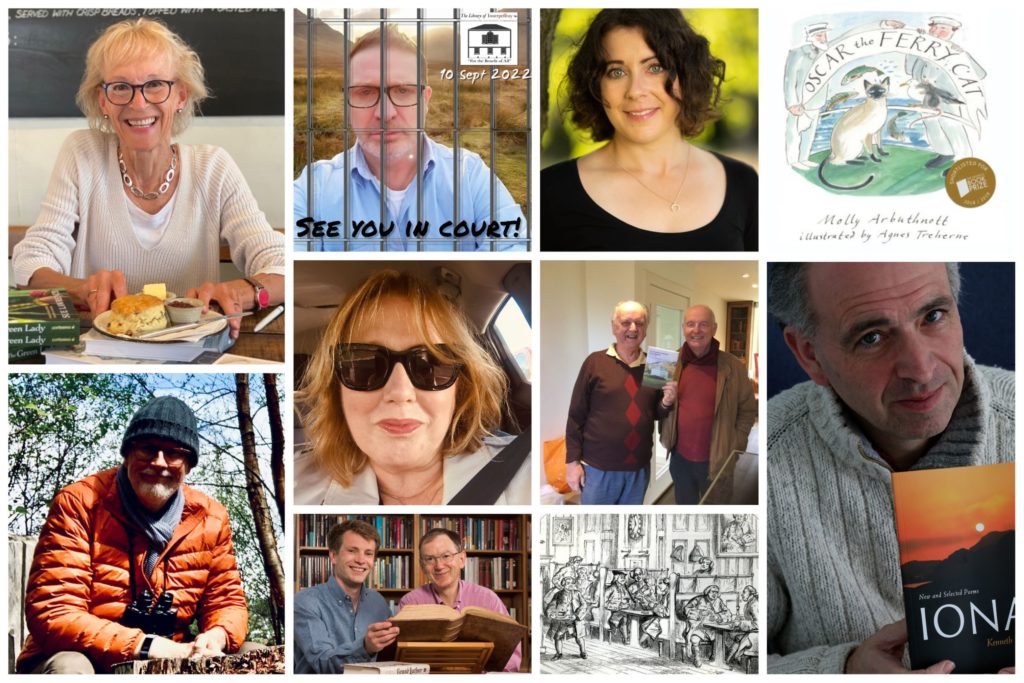 What's on
The Library runs events throughout the year: exhibitions from the collection, events connected to the collections and music and social events to raise funds for running costs and special projects. Find all the dates for your diary and a downloadable copy of our Footnotes newsletter on this page. Tickets and information: 01764 652819: info@innerpeffraylibrary.co.uk or book online via the links given below.
Our Heritage Trail by the river and the woodland garden have a lovely display of Spring flowers and, guidelines permitting, the grounds and trail remain open for visitors to enjoy seven days a week: a peaceful stroll to enjoy wildlife and history.
If you are not venturing out, we have a selection of videos to enjoy from your armchair on our website, bringing alive the collection with our Keeper of Books and Volunteers.
Dates for your diary


Sun 7th August 11am
Natalie Russell is back with her friend 'Hamish the Highland Cow' for another storytelling adventure. For ages 5 – 11years (children must be accompanied), tickets £2. Book here.
These storytelling adventures are part of Year of Stories #YS2022 supported by Museums Galleries Scotland, National Lottery Heritage Fund and VisitScotland: more #TalesofScotland coming later this year.
Sat 13th & Sun 14th of August
FOIL Visit to the Lost Garden of Dunira House. RESCHEDULED EVENT. Ticket holders for the postponed event will be contacted directly, and full updated details will be available here soon.
Sat 27th August 3pm
The Caledonia Chamber Orchestra present an afternoon of Beethoven in Innerpeffray Chapel. Tickets £15, book here.
Wed 7th – Sat 11th Sept
Innerpeffray's Festival of Reading. Five days of events featuring local authors, poets, children's workshops, drama, music and storytelling. Book here
Wed 7th Sept
7.30pm
Lighten Up! A cornucopia of news, views and gossip from the Scottish Enlightenment.  Crieff Drama Group bring to life the lighter side of 18th century life, with this rehearsed reading inspired by The Scots Magazine. 
Venue: Strathearn Arts, Comrie St Crieff
Tickets £7.50
Thu 8th Sept
7pm
An Evening with Sue Lawrence FOIL (Friends of Innerpeffray Library) welcome the acclaimed food writer and historical novelist for a special evening in conversation.
Venue: Memorial Hall in Morrison's Academy, Crieff
Tickets £10
Fri 9th Sept
2.30pm
When Truth is Stranger than Fiction, an afternoon in conversation with author and researcher Caroline Copeland.
Venue: Innerpeffray Schoolroom
Tickets £10
Fri 9th Sept
7pm
Reading Aloud with poet Jim Mackintosh and national icon Dolina Maclennan and friends for music and poetry and the power of the spoken word.
Venue: Innerpeffray Library
Tickets £15
Sat 10th Sept
11am
Oscar the Ferry Cat – a children's writing workshop with Mollie Arbuthnott- join Oscar for a morning of fun, imagination and magical storytelling!
Venue: Innerpeffray Schoolroom
Tickets £5

Sat 10th Sept
12.30pm
Poems from Perthshire with Kenneth Steven. In this outdoor event, the award-winning poet reads from his work inspired by the wildscapes of Perthshire.
Venue: Innerpeffray Stone Circle by the River – why not bring a picnic?
Tickets £10

Sat 10th Sept
2pm
Trial by Jury local author Mark Bridgeman presents a real life historic murder case and you the audience will become the jury!
Venue: Innerpeffray Schoolroom
Tickets £10
Sat 10th Sept
3.30pm
Lost Country Houses of Perthshire – historians David and Ian Robertson look back at the history of lost country houses and the families who lived there, with an emphasis  on Strathearn.
Venue: Innerpeffray schoolroom
Tickets £10
Sun 11th Sept
2pm
The Innovation of Tradition Erin Farley tells tales from Tayside and beyond, exploring how innovation and tradition have gone hand in hand for centuries.
Venue: Innerpeffray Schoolroom
Tickets £10

Sun 11th Sept
3.30pm
Innovation and Invention in the History of the Library – a whirlwind tour of libraries past, present and future with renowned authors Andrew Pettegree and Arthur du Weduwen.
Venue: Innerpeffray schoolroom
Tickets £10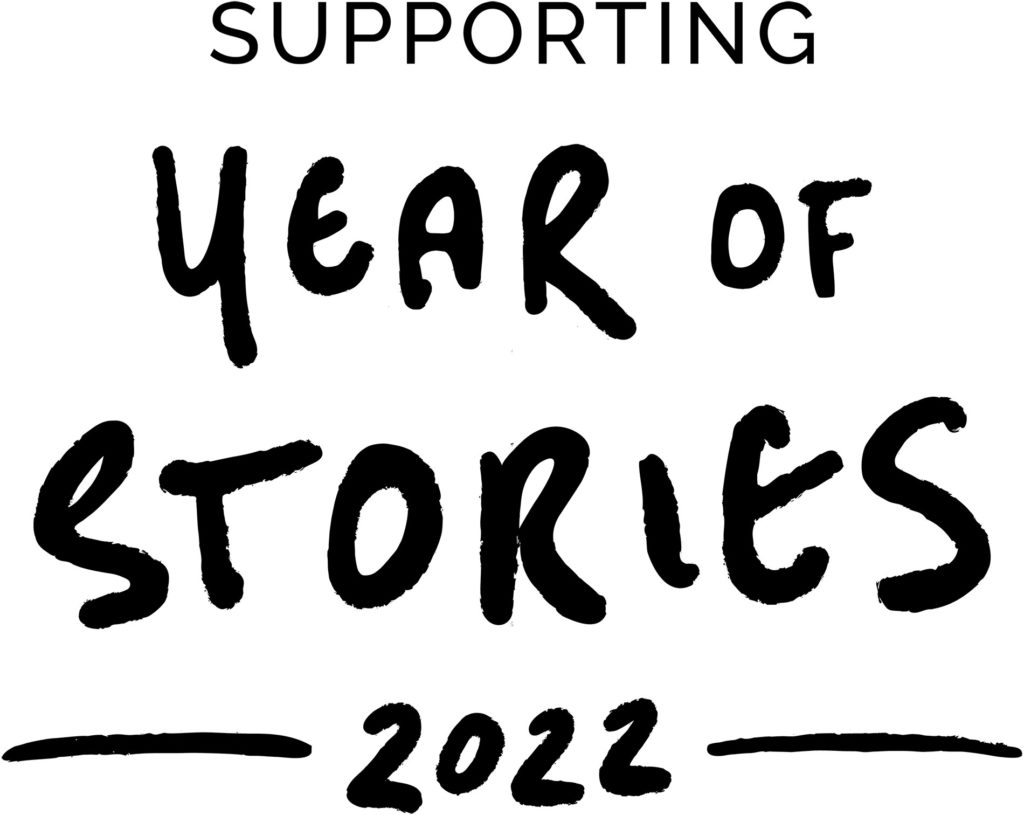 Exhibition 2022 – Innovation and Invention
In 1680 when David Drummond, 3rd Lord Madertie starting a free public lending library, he started something innovative: this is our theme for the year. Beginning with looking at the Founder's Books, the exhibition looks at a variety of new developments in sciences and the arts including farming, engineering, medicine and literature with some special insights into connections in the Borrowers' Register and Visitor Books.
In the schoolroom
Currently on display in the Schoolroom are a selection of gardening books from the 19th and 20th century recently bequeathed to the library. Free entry, open during usual Library opening hours. Tea/Coffee available and pre-loved books for sale (honesty box). Please note the schoolroom may be closed to accommodate private bookings and events, do call to check to avoid disappointment.
Private Events
If you would like to hold a private event at the Library, Schoolroom or both please do get in touch. We are delighted to hold book launches, weddings, birthday treats and private tours outwith opening hours.