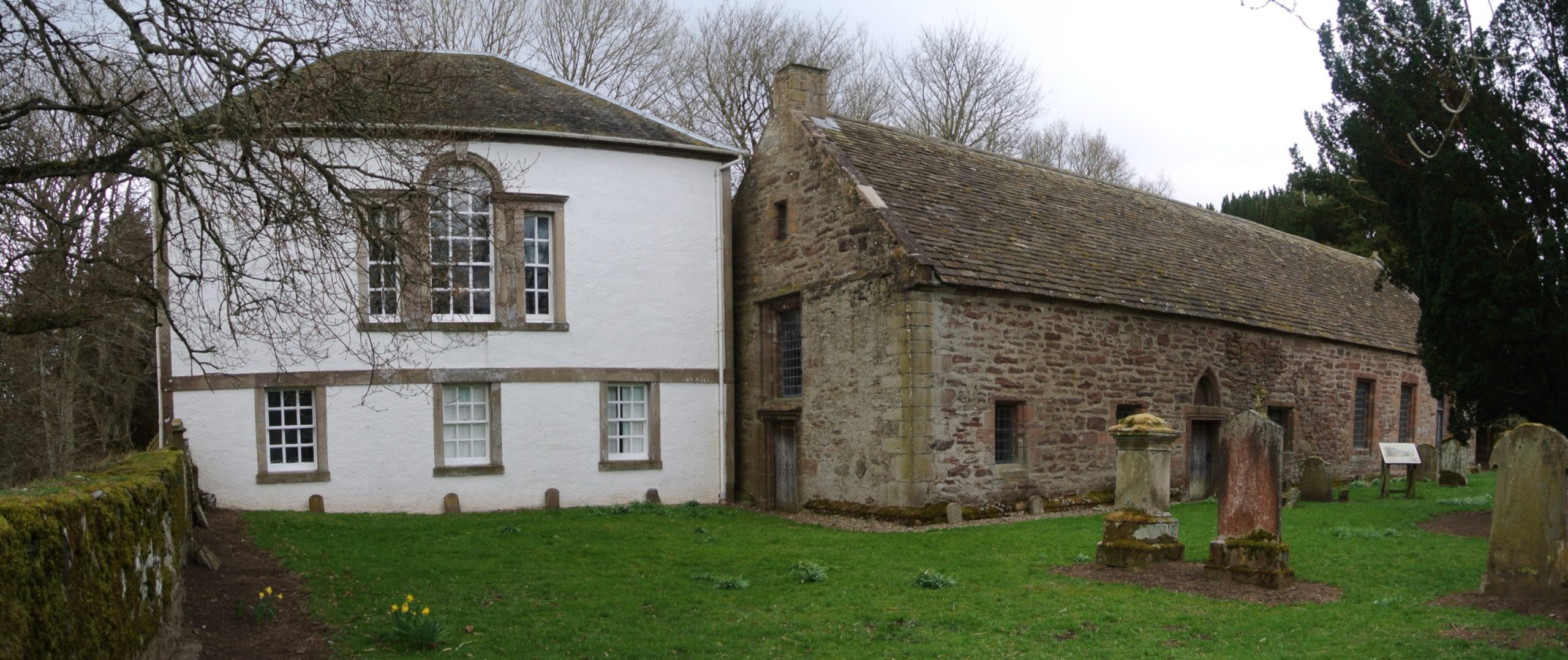 Innerpeffray
A Unique Place in History
Turn the pages of history with a visit to Innerpeffray. This tranquil place in rural Perthshire, at the heart of Scotland, is home to a multi-layered story waiting for you to explore.
Central to the site is The Library: Scotland's first free public lending library founded in 1680. Used by people from the local community until 1968, today you can still read the rare books in its diverse collection and trace the families who took the time to cross the fields in pursuit of knowledge, education or just fun. Regular guided tours are available.
Wander through the graveyard to the medieval St Mary's Chapel of Innerpeffray to view some rare wall painting and experience the timeless atmosphere and beautiful acoustic.
A Roman road passes through Innerpeffray and the cutting from the river ford is still clearly visible today. On the far bank the land rises to the site of Strageath Fort, an important staging post and supply depot for the Romans during their time in Scotland.
Innerpeffray School was founded at the same time as the Library and was operational until 1947. The current building was built in 1847 and today hosts teas and events. It is available for hire.
Our Heritage Trail, opened in 2019 can be explored all year round. Trail markers tell the story of Innerpeffray through the centuries. Relax outdoors and soak up the peaceful scenery.
Stay in touch on social media:
Opening hours
The Library re-opened on Wed 2nd June and will be open until 31st October. In line with Covid safe guidance we are operating a system of pre-booked entry times with visits commencing every hour on the hour. To reserve an entry time please click on the link here which will take you to our reservations partner Art Tickets. If you happen to be passing, do ask, we will fit you in if space allows. Entry is currently by donation.
Please note that because of our special George Mackay Brown event on Sunday 17th October no tours will be available on that day.
If you are not able to visit you can take one of our armchair virtual tours themed on some of the many topics in this unique collection – click on Virtual Tours below for more information. And you can read more about the Innerpeffray collection in our blog – scroll down this page for the link.
The Library will continue to respond to research requests, shop purchases and please revisit the website for news and online activities.
The Heritage Trail and grounds are open for visitors at all times and without reservation.
Refreshments
Take away hot drinks are available in the Library during opening hours.