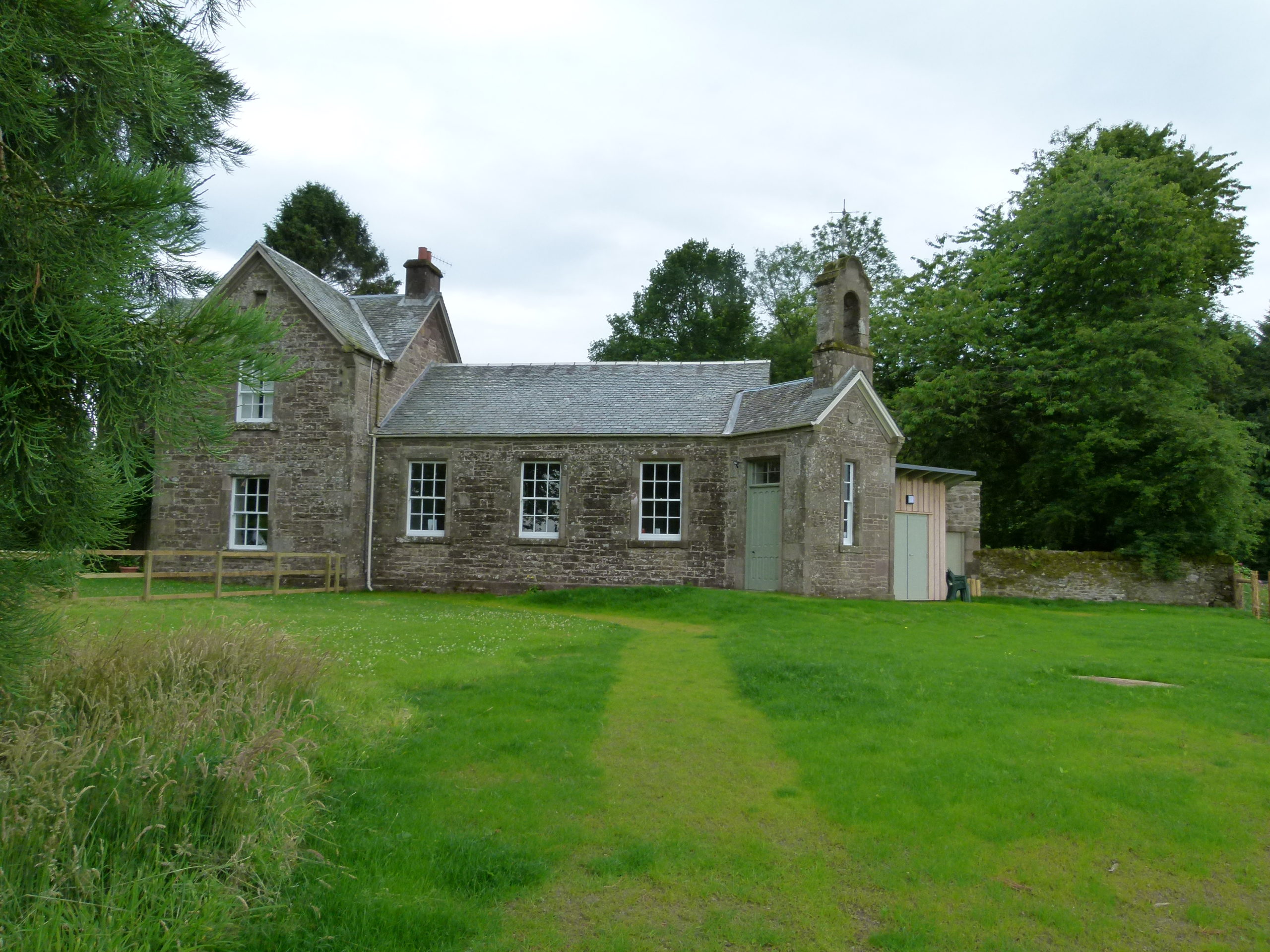 Friends of Innerpeffray Library
The Friends of Innerpeffray Library is a charity constituted separately from Innerpeffray Library under Scottish Charity No. SC 023545. It was founded in 1993 with CRIS 21975/20.
Friends of Innerpeffray Library – Scottish Charity No: SC 023545
The 2021 AGM was held on 18 August @ 7pm via Zoom and the minutes including the Convenor's Report and Treasurer's Report cane be downloaded above.
friends@innerpeffraylibrary.co.uk
Update July 2021
Dear Friends
After many months we are delighted to announce a programme of FOIL events for the late summer and autumn. Every occasion will be in line with present Covid restrictions and full risk assessments will have been undertaken.
Wednesday 11th August, 7.00pm: Inside Outlander
In a new departure for FOIL we ask you to bring your own picnic (we will provide tea and coffee) and enjoy the unique atmosphere of Innerpeffray. Experienced guides will mingle informally, providing interesting facts, telling tales of historical happenings and answering questions about the area and its connection with the TV series based on Diana Gabaldon's Outlander . The evening will also provide an opportunity for FOIL members and their guests to meet in a Covid compliant setting. Arrangements will be in place should there be inclement weather. In line with present restrictions numbers are limited and advance booking essential. Tickets £10, Patrons and FOIL members £5.
Tickets available on the website shortly. Booking for this and other Library events here or call 01764 652819 to reserve your place.
Wednesday 18th August 2021, 7.00pm: The AGM of The Friends of Innerpeffray Library will now take place on Wednesday 18th August 2021 at 7pm via the online platform Zoom. Full details can be found on the Library website. For Zoom joining information please email the Hon. Secretary friends@innerpeffraylibrary.co.uk .
The agenda and relevant papers will be available to view shortly on the website from 1st July 2021
Wednesday 8th September 2021, 7.30pm
As an introduction to the Library's Festival of Reading FOIL is delighted to welcome Tom Bowser as he talks to members about his newly published book.
A Sky full of Kites: A Rewilding Story: Tom Bowser
Red kites were once Britain's most common bird of prey. By the early 1900s they'd been wiped out of Scotland and England following centuries of ruthless persecution. When some reintroduced kites began roosting on their 1,400-acre farm at Argaty in Perthshire, Tom Bowser's parents, Lynn and Niall, decided to turn their estate into a safe haven. They began feeding the birds and invited the world to come and see them, learn about them and fall in love with them. A Sky Full of Kites is the story of the Argaty Red Kite project, and the re-establishing of these magnificent raptors to Scotland, but it is also more than that. Lynn and Niall's son Tom, who returned to work on the farm after a career in journalism, reveals his passion for nature and his desire to dedicate his family's land to conservation.
Advance booking essential. Tickets £10, FOIL members and Patrons £5.  Tickets are available now.
Booking Arrangements under Covid Regulations
For the foreseeable future it will be necessary to adhere to Scottish Government guidelines for all FOIL meetings and events. This means that there will be limits on the numbers that can attend an event and that contact details for Test &Trace will need to be provided by those attending. To make this as simple as possible the Library has introduced a new arrangement using a reservation system called Art Tickets, which has been designed especially for charitable organisations in the museums and galleries sector.
The Library has set up a page on Art Tickets with details of ALL events, both FOIL and Library events which looks like this: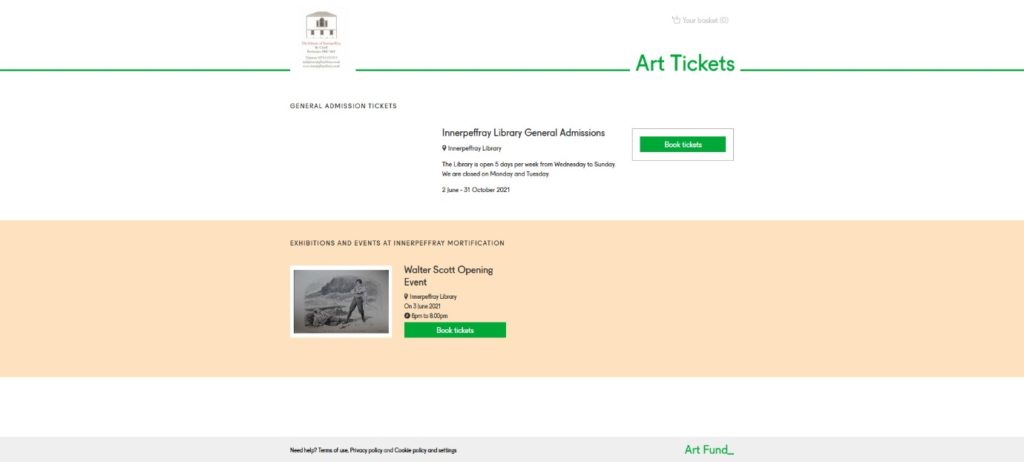 Each meeting or event is shown in the salmon pink area. To reserve your place at a meeting or event you have to click on the 'Book Tickets' box and follow through the instructions on the subsequent pages. If there is a charge for an event you will be asked to pay for your ticket in advance. You will also be asked for your contact details. You can then print your ticket(s) or download them to a phone or similar device. If you bring the ticket(s) with you to the meeting or event it will simplify the entry procedure at the door immensely. FOIL officers on the door will know that anyone with an Art Tickets ticket will have pre-paid and will have entered their contact details already.
We hope that you will find this system easy to use and an efficient way of avoiding what would otherwise be a cumbersome and inconvenient melee at the start of every meeting. If you have any difficulty using the system please phone a member of the FOIL committee or the Library who will be happy to provide any assistance.
What we do
FOIL – the Friends of Innerpeffray Library –was founded with the aim of generating funds to be used for the preservation of the fabric of the Library and for the books themselves. It does so by organising an annual programme of events, at the centre of which is a series of monthly talks on a wide variety of topics. The speakers might typically be authors, historians, artists or musicians sharing first-hand experience of their specialist subjects. In addition to the talks FOIL also participates in local activities such as the Drummond Castle Charity Fete and farmers' markets – raising awareness of the Library as well as funds. FOIL also offers support in many practical ways at Library events and works closely with the Keeper of Books and the Governors for the greater good of Innerpeffray Library.
We are currently updating the membership information. If you have not received our Appeal letter from the Convenor by 10th August, please email friends@innerpeffraylibrary.co.uk or call Lara at the Library and let us know.
How you can help
Become a Friend
For a modest annual subscription you may join the company of like-minded people who are concerned for the on-going welfare of the Library. You will benefit from complimentary entry to the Library at any time during opening hours and will be entitled to attend the majority of our programme of talks at a discounted rate. You will be advised of forthcoming events and will also receive a copy of the newsletter FOIL News that is published each year.
Come to a Meeting
The programme for the current season has been postponed until 2021. We hope that you will understand the need to do this and look forward to welcoming you next year. You are encouraged to support the monthly talks and our other activities to help make this another great year for FOIL and the Library. To book for any FOIL event please click on the Events tab below Shop on the menu above. Instructions for first-time users of the Shop are in a User Guide which may be downloaded here.
FOIL PROGRAMME 2021
It is hoped that it will be possible to resume FOIL talks during 2021. Details will be included here as soon as they are known.
Contact FOIL
Send us an email, addressed to: friends@innerpeffraylibrary.co.uk or send us a message using a contact form that you can get to by clicking here.
The Committee
The current members of the Honorary Committee are:
| | |
| --- | --- |
| Officers: | Committee Members: |
| Convenor: Joan Taylor | Charles Crookshank |
| Hon Secretary: Kirsty Macdonald | Iain Gilmour |
| Hon. Treasurer: John Mauchline | Pamela Haggart |
| | Shona McLaren |
| | Alison Martin |
| | Gillian Wade |
You can pay your subscription via the online Shop or send a cheque to Iain Gilmour, Membership Secretary, at the Library of Innerpeffray, Innerpeffray, Crieff, PH7 3RF