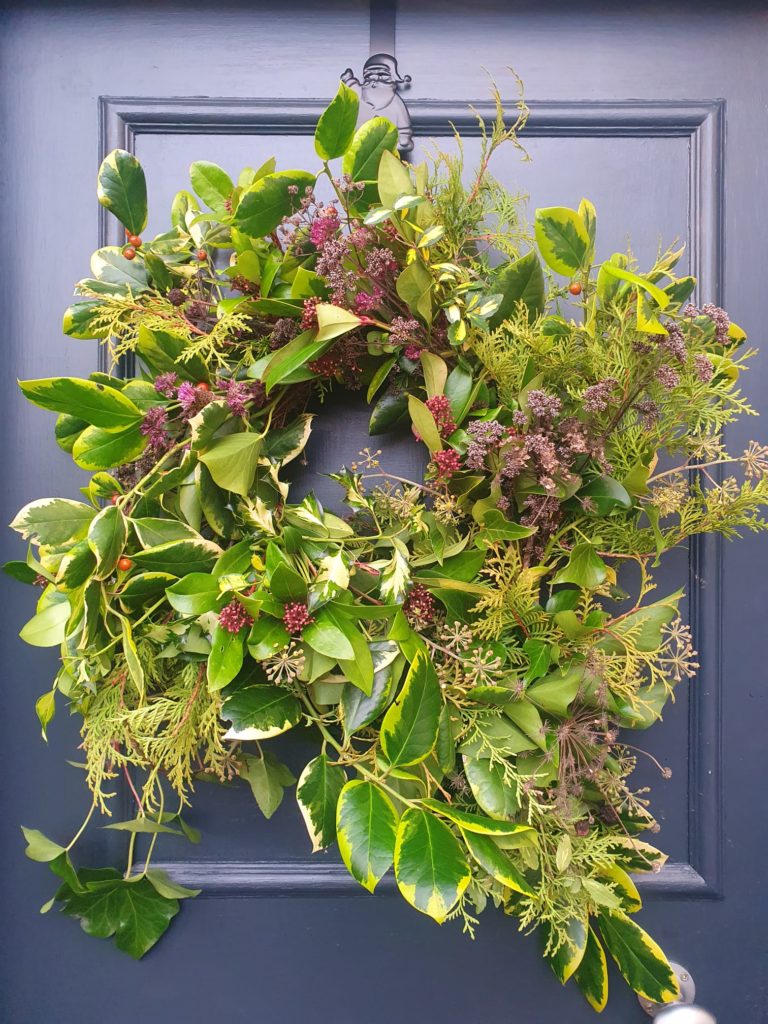 Make a Christmas woodland wreath.
Join Gwyneth Hardy to make your own natural style Christmas wreath using materials from the garden and local countryside – including prunings from the famous Innerpeffray holly! This will be a fun workshop to get you in the mood for the festive season, and as well as going home with a wreath (or two) it will give you the skills to make more wreaths for yourself and maybe friends and family too. Reward yourself with tea, coffee or mulled punch and cake, all included in the ticket.
All materials will be provided, but please do bring snips/secateurs/scissors and garden gloves if desired. Bring your own plant material, if you like (but this is not essential).
Friday 17th November 2.30pm – 5pm. Tickets priced £30 can be booked here.
Venue: Innerpeffray Schoolroom
About Gwyneth
Co-founder of TV production company, Tern TV who make a huge range of "specialist factual" programmes (see terntv.com ).  Apart from managing Tern, my day to day job was making programmes, especially gardening programmes, and I was Producer/Director of The Beechgrove Garden for 30 years. Why am I telling you all this?  For a bit of background, and also to say that I was a busy, working Mum/person who always loved crafty things and enjoyed all things horticulture, so I tried to create crafty things using natural materials that looked good, but crucially with the minimum of effort and time! I am hoping to show how easy (and hopefully FUN) it is to make your own Christmas wreath (and I might even know the plant names!).