Wednesday 22nd July, 6.30 pm – Drummond Castle, Behind the Scenes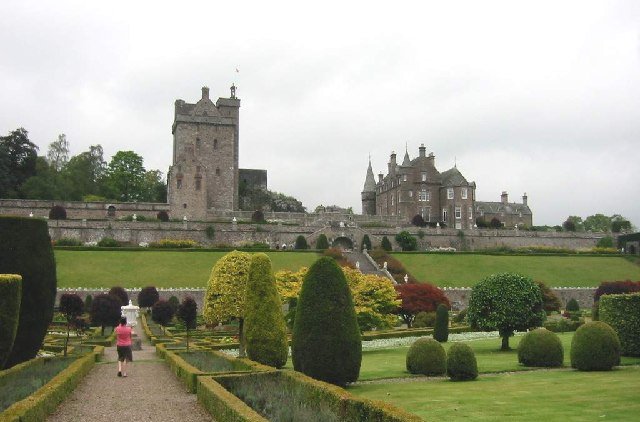 Special visit for FOIL members and guests to Drummond Castle and Gardens hosted by the Factor of Drummond Estates Michael Aldridge.
Drummond Castle, known for its gardens, is described by Historic Environment Scotland as "the best example of formal terraced gardens in Scotland." Situated in Muthill parish, south of Crieff, the castle comprises a tower house built in the late 15th century, and a 17th-century mansion, both of which were rebuilt in Victorian times. The gardens date to the 1630s, although they too were restructured in the 19th century. The formal gardens are protected as a category A listed building, and are included on the Inventory of Gardens and Designed Landscapes in Scotland. The tower house and mansion are both category B listed.
Meet at the Castle car park 6.30 pm, wear sensible shoes. All tickets for this event will be £10.00.