Flat to Fantastic Paper Play workshop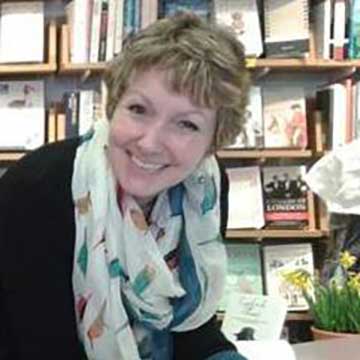 Workshop : Thursday 9th September 10.30am – 12.30 repeated 1.30pm – 3.30pm, Innerpeffray Schoolroom
Think you can't write? Want to have a go? Or do you just love wordsmithing? Come to enjoy playing with words, with prompts from author and historian, Steph Haxton, in a place full of inspiration. You might even go home having written a book! All materials provided. Library tour included, though tour will occur outside the workshop timing.
Steph Haxton, an historian who brought history to life in Cornish castles for longer than she cares to remember, became 'gamekeeper turned poacher' to find fiction in the facts when commissioned to write a play for Falmouth's 350th Charter year. Not satisfied that it fully told the full tale of a forgotten snippet of history, the story of 200 women and a 5-month siege, the play grew into a series of historical novels and set Steph's off on a creative writing adventure inspired by people of the past and unique places with the 'tingle factor'.
Steph's third novel 'To Untie a Sealed Knot' was a Cornish Gorsedh award-winner in 2018
Tickets cost £ and are available here .