Hatch a Plan with Hamish the Highland Cow! – Children's workshop with Natalie Russell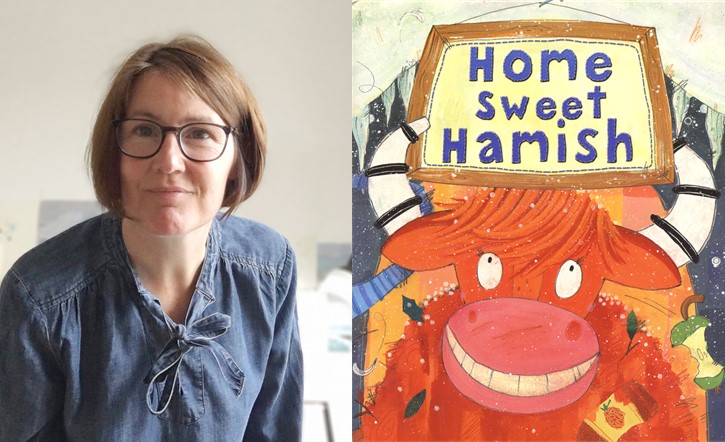 Hamish the Highland Cow moves in with his friends – things get out of control! His mess! His smell! His stickiness! It was too much to bear. So the animals pack his bag and send Hamish out into the snow! Do you live with someone who has bad habits? Come hatch a clever plan with Hamish and his friends.
Natalie Russell is a Dundee based author of children's picture books. Since the publication of her first title, 'Hamish the Highland Cow' in 2003, Natalie has continued to create books whilst teaching illustration and printmaking within Scottish art institutions. She has published twelve children's titles with leading international publishing houses and her work has been published internationally in the USA, Japan, China, Korea, Thailand, Germany, France and Turkey.
Date & Time: Sat 9th Sept at 11am. Tickets £3. Venue: Innerpeffray Schoolroom
Book your tickets here. All children must be accompanied by an adult, included in ticket price. Max 2 children per adult, suitable for 5-11 year olds.