FOIL Visit to the Lost Garden of Dunira
Saturday 14th May & Sunday, 15th May 2022 – Tickets: £30.00 Book here
Transport departing Victoria Terrace, Crieff at 2.00pm
Between the Highland villages of Comrie and St Filians lie the remnants of a grand Victorian mansion. Surrounding it are the tangled remains of what was once the finest garden in all of Scotland – the so-called Lost Garden of Dunira. Dunira House was destroyed by fire in 1947, and the gardens overgrown with years of neglect. In 2016 the site of the house and gardens were put on the market, the estate being under separate ownership. The new owners were granted planning permission to build a large house with separate staff quarters, but with a proviso: that permission was on condition that the 17-acre gardens were restored to Mawson's original designs. This challenge is now being met and Dunira is rising like a phoenix from the ashes.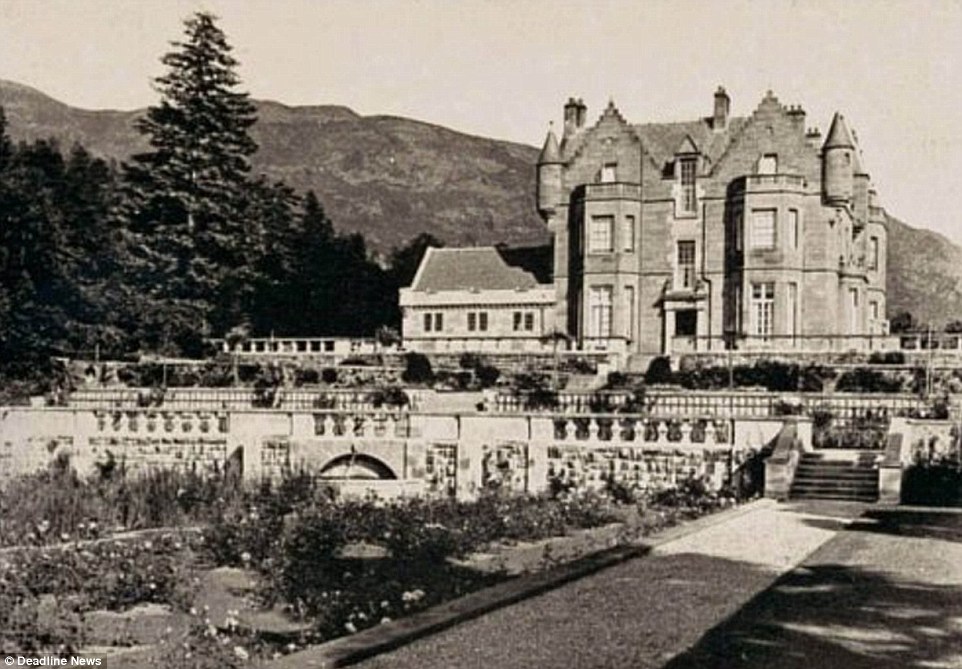 By kind permission of the owner, FOIL members and their guests have been granted a unique opportunity to visit Dunira and marvel at this astonishing project. During the visit there will be guided tours of the gardens, led by arborist, Julian Schad and plants woman, Jan Buchanan. Jamie Thomson, son of the founder of FOIL, will detail the history of the house and estate.
This visit is to a private property and certain restrictions will apply as there are ongoing building works, hard landscaping is also in progress. Each visit is limited to 30 adults, simultaneous tour groups will be 10 in number.
We recommend sturdy footwear as there will be challenging terrain. Certain areas may not be accessible for all. Seating is limited and dogs are not permitted.
To assist with all of the above the FOIL committee has arranged for the following to be included in your ticket price:
Transport by minibus from Victoria Terrace, Crieff to and from Dunira
On site facilities will be made available