Natalie Russell Storytelling Adventures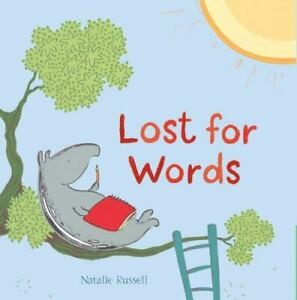 Have you ever been lost for words? Join Natalie Russell for these fun storytelling adventures. Sharpen your pencils, open your notebook and get ready to explore – find a word, draw a character and bring your story ideas to life!
The workshops will take place out of doors in the library grounds, so wear footwear suitable for exploring! In the event of bad weather, they will be held in the schoolroom.
On Saturday 6th August, join us for a hunt for lost words – tickets for this adventure can be booked here. On Sunday 7th August, join us for an adventure with Hamish the Highland Cow – tickets can be booked here. Tickets cost £2, suitable for ages 5 – 11years. Children must be accompanied by an adult (adults go free with child ticket). Both events begin at 11am, and will be one hour in length.
Since the publication of her first book, 'Hamish the Highland Cow' in 2003, Natalie Russell has continued to write and illustrate children's books whilst teaching within various art institutions such as DCA, Edinburgh College of Art and on the Illustration programme at Duncan of Jordanstone College of Art and Design. Natalie has worked on 12 children's titles with leading international publishing houses including Bloomsbury Children's Publishing, Macmillan Children's Books and Compendium Inc. Her work has been published within UK, USA, Japan, China and Korea. Lost for Words (Macmillan) became runner-up in the Scottish Children's Book Awards 2015.