Murder by the Book – Exhibition and Events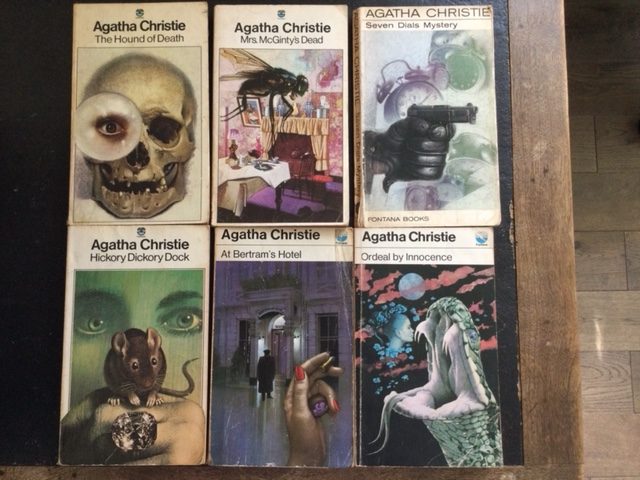 In the 1970s, painter Tom Adams created cover artwork for Agatha Christie's crime thrillers. His designs were to become the iconic images we have associated with Christie for decades. In this guest exhibition in the Schoolroom we show a wide selection of his covers and offer a chance to explore them further with a talk about the author and the artist's work, and a 'Book of Mystery' craft workshop inspired by the artwork.
The exhibition runs 3 – 10 July, usual library opening hours, free to view.
The talk will be given on two consecutive Sundays, 'bookending' the exhibition. Dr Jim Grant and Lara Haggerty will present an exploration of the books and artwork. The talks will commence at 3pm, and tea will be provided. Tickets for Sunday 3rd July and Sunday 10th July can be booked here.
The 'Book of Mystery' craft workshop will be a family event for all generations – 9s to 90s. Make at least two folded books and then transform one of them into a 'Book of Mystery', inspired by the display of Agatha Christie books and by Innerpeffray itself. Wednesday 6th July, 1.30 – 4pm in the Schoolroom. Tickets can be booked here.