An opportunity to meet the artist Petronella Haldane and view her work inspired by the Perthshire countryside. The exhibition will take place in the Schoolroom from June 10th to 13th.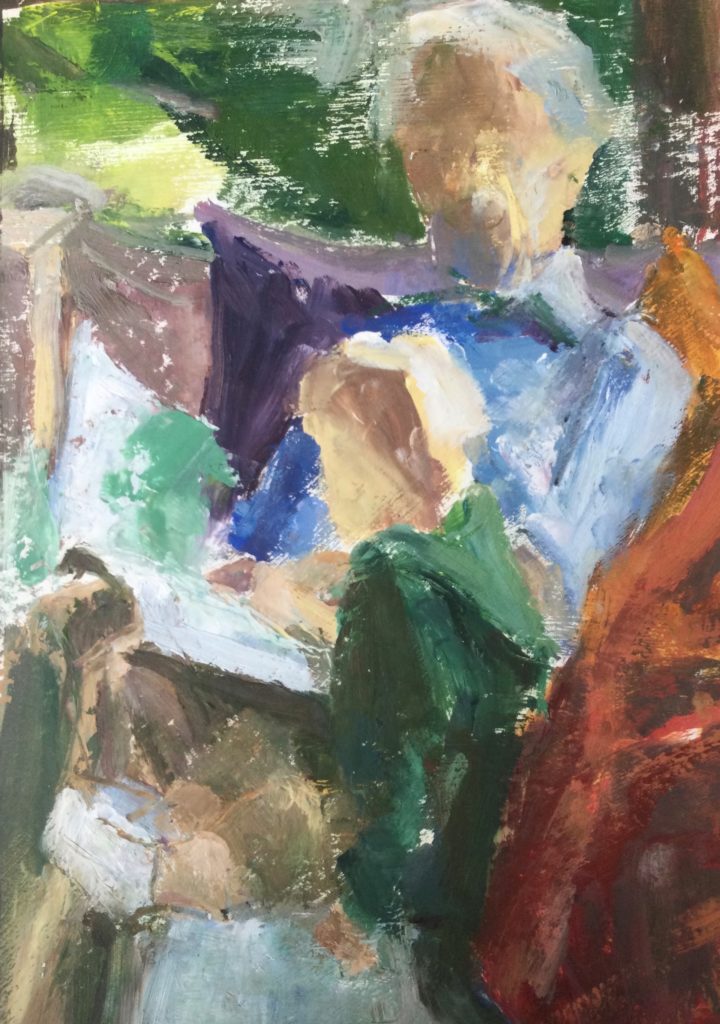 Petronella's early formative period took place in Italy sparking a life long interest in the arts. She studied at City and Guilds of London Art School before moving to Scotland where she studied at Leith School of Art.
Petronella has found a permanent source of inspiration at the family home, Gleneagles, giving her paintings a strong sense of place. It's the little intimacies of the great outdoors that are most prominent in her paintings. She is constantly experimenting. Whether it's painting, expanding the wild garden which she started about 25 years ago from a grazing field at her back door, or crafting a life-sized nativity scene from waste materials, Petronella's irrepressible creativity doesn't rely on the resources that artists often require – it thrives in their scarcity.
She paints in oil and mixed media, but drawing always plays a part in her creative process.This retrospective celebrates her artistic career and love for Innerpeffray.
The exhibition will be open from Thursday to Sunday during Library opening hours.
There is no requirement to book in advance for the exhibition – please feel free to park outside the schoolroom and walk in. However, if you know whe you intend to visit you may wish to reserve a place using our reservations partner Art Tickets. If you do so it will obviate the need for recording contact details for Covid compliance when you arrive. If you wish to pre-book please follow this link.