Hamish the Highland Cow Storytelling Adventure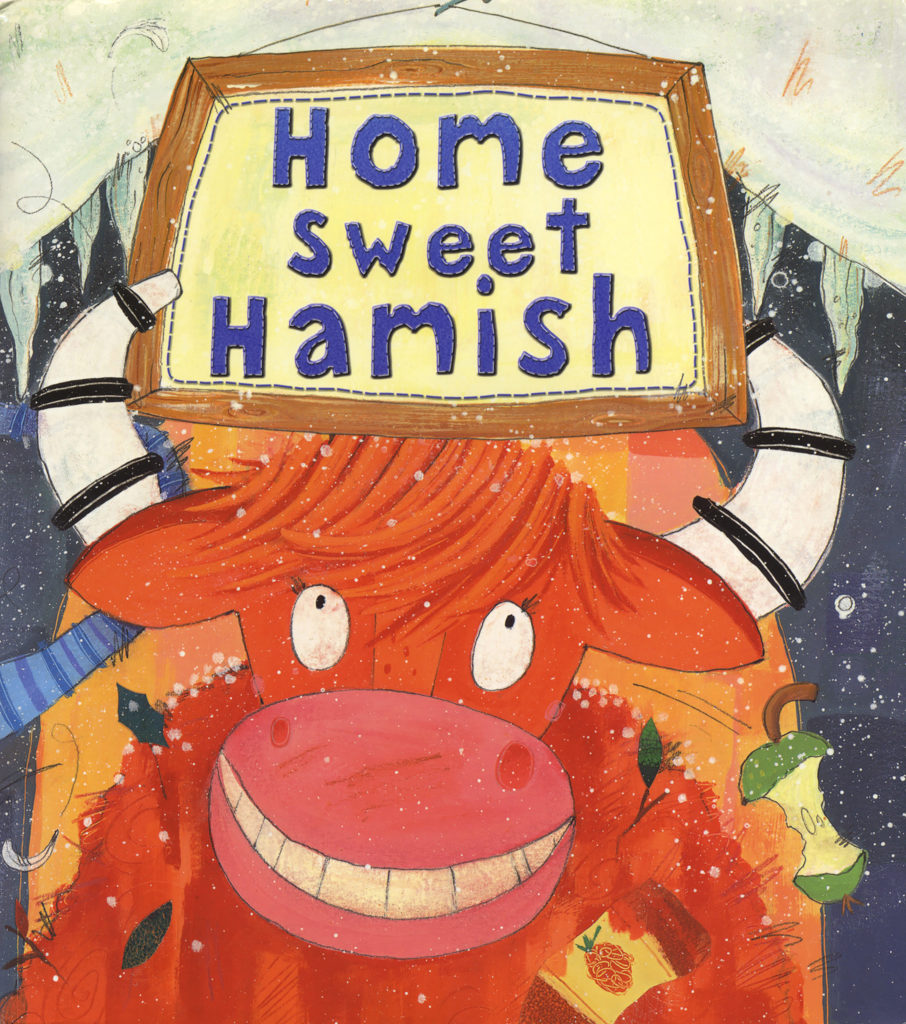 Hamish the Highland Cow is big, hairy and very smelly. He has huge
horns and is clumsy, lazy and terribly untidy. And when he leaves one too many toffee wrappers lying around his friend's house . . . he drives them crazy! Something has to be done! So the animals hatch a plan involving Hamish's piles of rubbish  and his favourite sticky treats – toffees!

On Sunday 7th August at 11 am, come and join Natalie Russell in this sticky event to make your very own Hamish with some toffee wrappers and other handy bits and bobs that Hamish has left lying around.
Parts of the workshop will take place out of doors in the library grounds, so wear footwear suitable for exploring! In the event of bad weather, it will be held in the schoolroom.
Tickets for this adventure can be booked here. Tickets cost £2, suitable for ages 5 – 11years. Children must be accompanied by an adult (adults go free with child ticket). The workshop will last for one hour.
Since the publication of her first book, 'Hamish the Highland Cow' in 2003, Natalie Russell has continued to write and illustrate children's books whilst teaching within various art institutions such as DCA, Edinburgh College of Art and on the Illustration programme at Duncan of Jordanstone College of Art and Design.  Natalie has worked on 12 children's titles with leading international publishing houses including Bloomsbury Children's Publishing, Macmillan Children's Books and Compendium Inc. Her work has been published within UK, USA, Japan, China and Korea. Lost for Words (Macmillan) became runner-up in the Scottish Children's Book Awards 2015.
These storytelling adventures are part of Year of Stories #YS2022 supported by Museums Galleries Scotland, National Lottery Heritage Fund and VisitScotland: more #TalesofScotland coming later this year.